As we arrive at the end of 2022 it's time to take a pause to reflect on the last 12 months, and update you on our plans for 2023 – and boy do we have plans.
At Connectable we seek discomfort, we push boundaries and take joy in igniting a renewed spark of passion in the clients we work with. We are constantly learning, adapting, and ultimately delivering work that brings higher value to your business. It's what we do.
With our director, Ritchie, leading the charge on website design and development, and our SEO specialist, Hope, helping our clients convert more customers, we have been able to deliver websites that lead the way in digital performance. And that is truly exciting.
So let's talk about 2022, because we have been BUSY.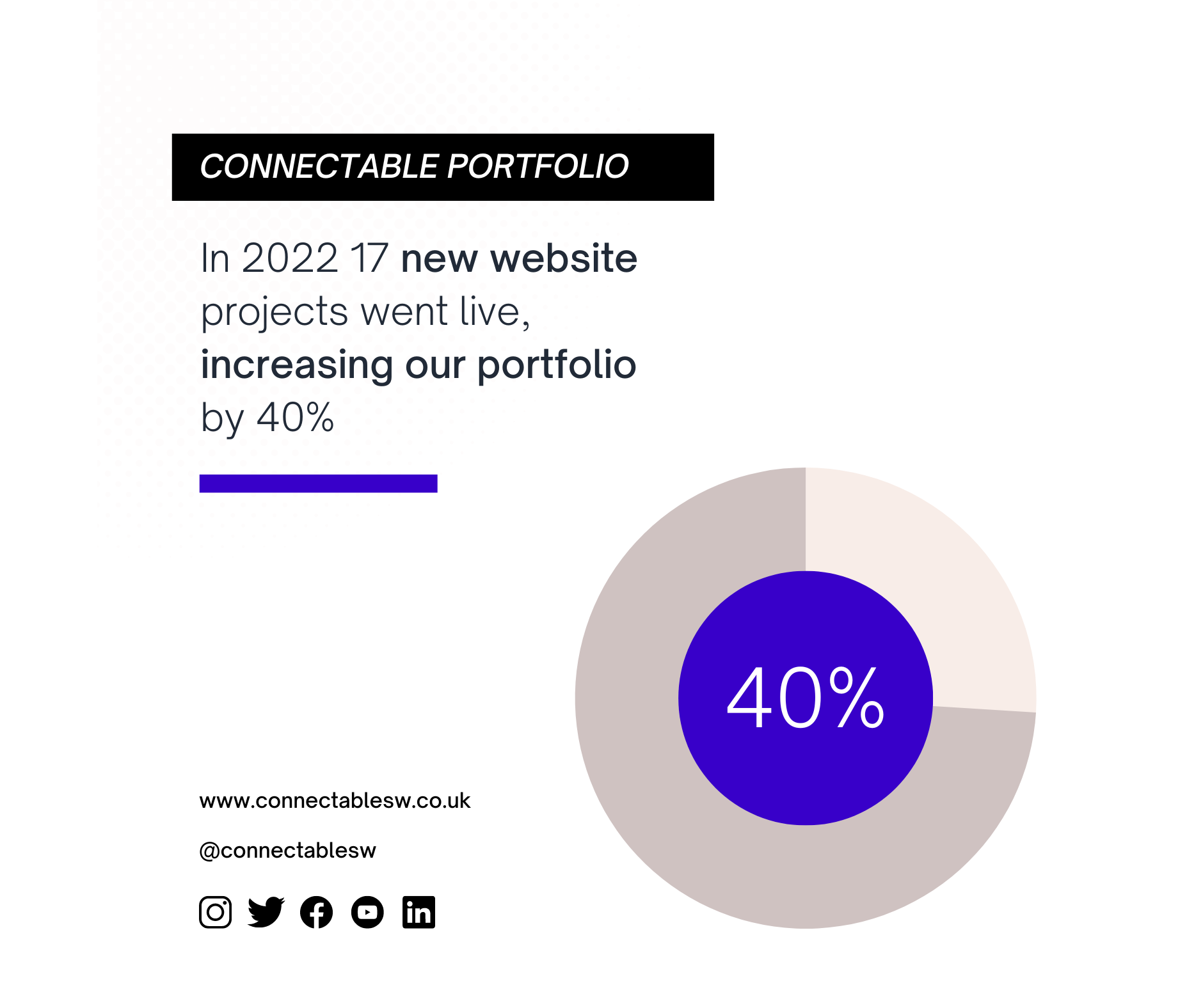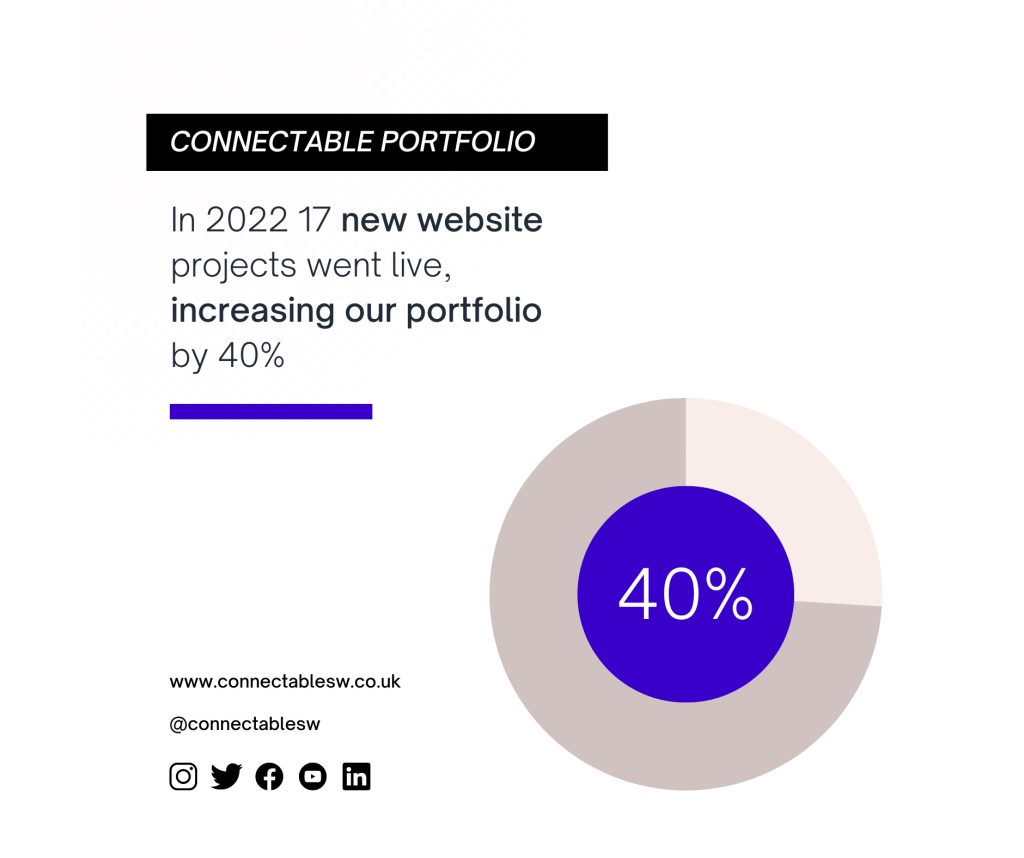 17 new websites went live
We expanded and invested in our SEO software
We increased the number of website functions available to our clients
We invested in new Apple hardware
Added value by tailoring premium and advanced hosting & support packages
We focused on making our clients websites perform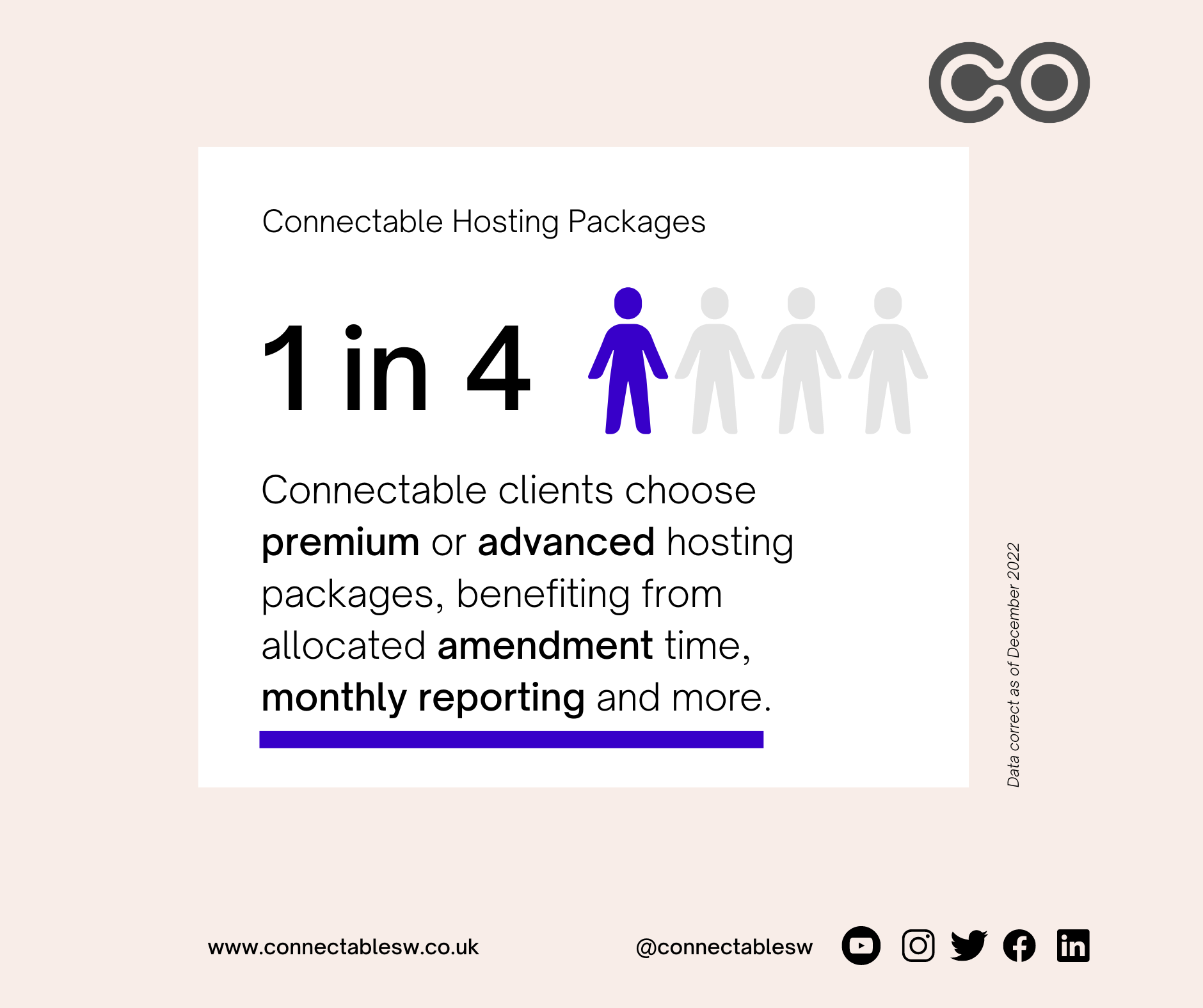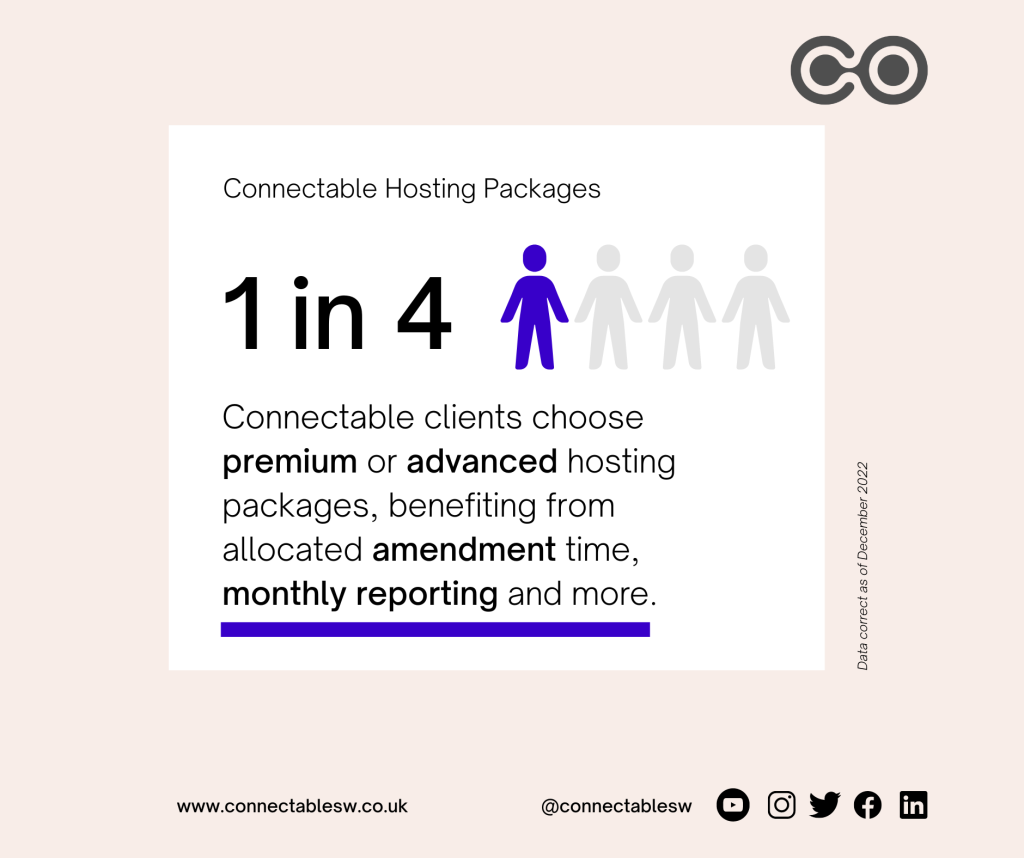 Spotlight on Laura Likes
This is a beautifully delicate e-commerce website featuring a bespoke portfolio of hand-crafted sustainable wedding stationery. This site includes a tailored check-out experience, galleries, document download, video, collaborations, search functionality and more. From careful use of font types to tailored illustrations, the design of the website reflects the quality of the products it showcases.
Spotlight on Thomas & Co Accounting
https://www.thomasandcoaccounting.com/
Thomas & Co Accounting has proven to be a fantastically in-depth project where we have also written the website copy and provide on-going SEO services. The build includes Mailchimp integration, Calendly bookings, sitewide search, a user-friendly blog, animations, custom graphics, icons, embedded Google reviews and more.
Spotlight on North Cadbury Court
https://www.northcadburycourt.com/
Landing on the North Cadbury Court website, you are greeted by captivating drone footage that provides stunning 360-degree aerial views of the house and grounds. As well as video editing and integration, some of our favourite features of this project include: a holiday rental booking system integration, as well as iCal calendar feed synchronisation; an embedded 3D tour of the premises; document download and the embedding of Google Maps into the footer.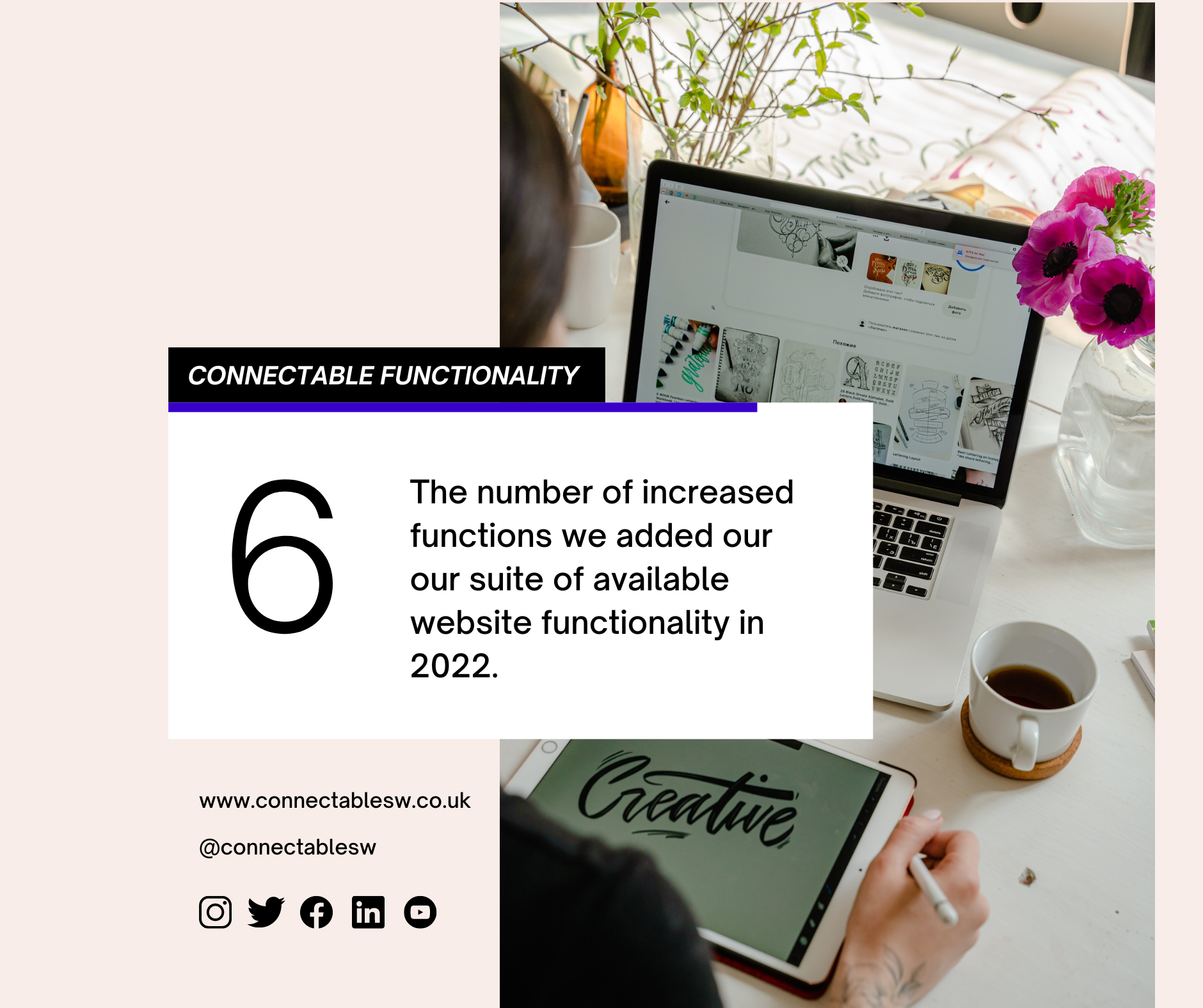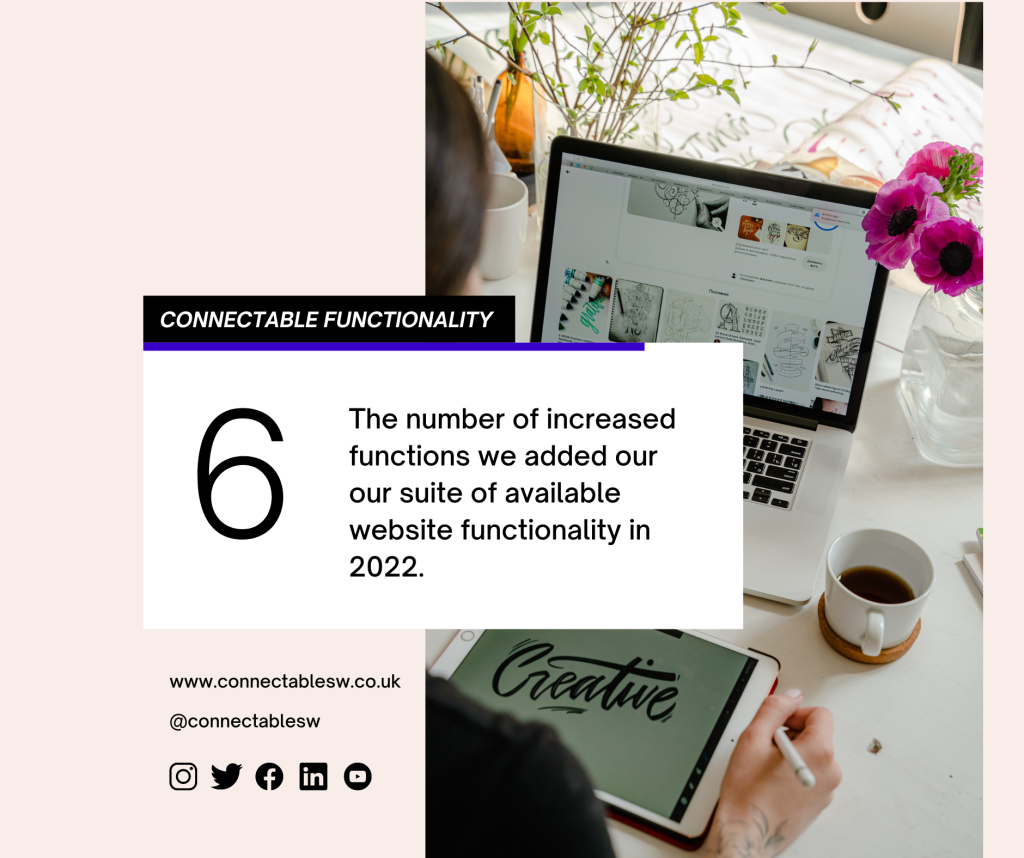 Looking forward to 2023
2023 is an exciting time at Connectable HQ as will be turning 3 years old in February! What better way to mark this anniversary than by moving in to a shiny new office, more details to come…
We will also be expanding our team and will be looking to recruit a junior web developer to join us full time early next year.
In the meantime, thank you for your continued support, we truly have the best clients in the world. Happy holidays!